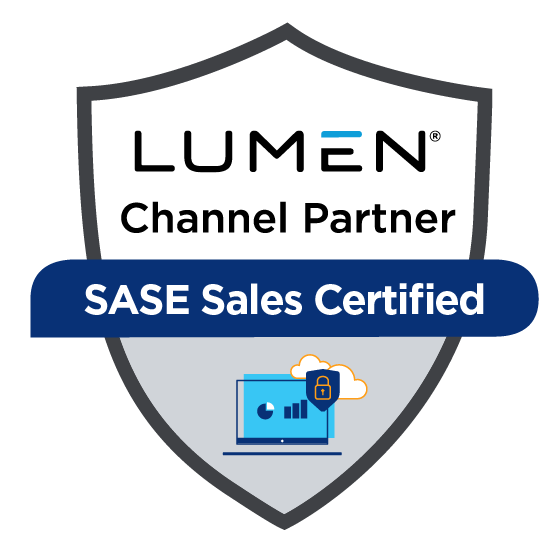 Unified Communications aims to streamline communication so that all users can easily connect regardless of location or device. This system can be especially beneficial for businesses with remote employees or multiple locations.
If you examine the market today, cloud computing applications and managed telecommunication services have become increasingly popular for small, medium, and enterprise organizations in recent years.
Unified Communications (UC) is used in business settings to integrate real-time communication services such as instant messaging, presence information, telephony, video conferencing, and data sharing.
By outsourcing these services to a top-tier party provider, businesses can save money on infrastructure and personnel costs. In addition, cloud-based applications can be accessed from anywhere with an Internet connection. This makes it ideal for companies with remote employees or who travel frequently.
Unified Communications as a Service (UCaaS)
Communication is critical to the success and growth of every business. In an era of flexible and hybrid work, companies must communicate effectively to succeed. Unified communications solutions can help companies to improve efficiency, reduce friction in operations, and foster genuine connections between employees.
For a unified communication system to be effective, it must meet the needs of both the employees and the business. When implemented across a team, unified communications solutions help improve efficiency by reducing confusion and misunderstandings. This helps reduce friction in operations by providing a straightforward way for everyone to communicate with each other. Lastly, they foster genuine connections between employees by creating an environment where people can easily connect.
Some common components of a UC system include: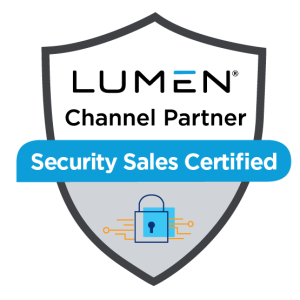 A UCaaS system can be a powerful tool for small businesses. Unifying various communications tools into one platform can help streamline workflows and make it easier for employees to collaborate.
In addition, because UCaaS systems are hosted in the cloud, they're more flexible and scalable than other on-premises solutions—making them ideal for growing businesses.
Remember a few things when choosing a UCaaS solution for your small business.
First, consider what features you need and how your team will use the system. Then, compare different providers to find the best value for your company's budget.
The benefits of UC in small businesses are many and varied. Most importantly, UC can lead to increased productivity among employees. By making it easier to communicate and collaborate across departments, workers can get information more quickly and respond to customer needs more rapidly.
Unified Scalability
UC solutions are often scalable, so the tools necessary to support new team members and customers are already in place as a business grows more prominent. Furthermore, UC platforms tend to save companies money on maintenance fees and travel expenses while still providing an elevated level of quality service.
The right communication tools are essential for businesses looking to reach more customers and increase their industry presence. For medium-sized companies today, adopting a UC system can help them stay competitive, even in a saturated market.
Benefits of UC solutions in medium-sized businesses include:
Streamlined workflows: UC solutions help teams move faster and reduce information silos. Instead of working across multiple platforms, employees can seamlessly manage projects and processes centralized by improving workflow efficiency and work quality.
Mobility: With UC, teams can work on various devices from an office, their homes, or even while traveling. UC also supports a remote workforce that helps businesses attract a more comprehensive range of talent and drive innovation.
The unified communications market is increasing as businesses adopt innovative technologies to improve communication and collaboration.
The following are five trends in the unified communications market:
Increasing adoption of cloud-based solutions: Cloud-based unified communications solutions are becoming more popular as they offer greater flexibility and scalability than on-premises systems. Additionally, cloud solutions can be accessed from anywhere, making them ideal for companies with remote employees or multiple locations.
Integration with Artificial Intelligence (AI): AI is used more frequently to help automate tasks such as customer service, sales, and marketing. In unified communications, AI can transcribe meetings, provide real-time translations, and suggest meeting times based on attendees' schedules.
Improved video conferencing: Video conferencing is becoming increasingly HD and realistic due to technological advances. In addition, platforms now offer features such as virtual backgrounds and noise cancellation, enhancing the user experience.
Many businesses now consider video calling a standard, and UC platforms are adding advanced features to improve functionality and engagement. Features like screen sharing, live captions, chat, and built-in collaboration tools help teams communicate in real-time and stay connected virtually anywhere.
VoIP offers greater flexibility and mobility for employees who need to work remotely or travel frequently. With VoIP calls, there's no need for a traditional phone line – all you need is an internet connection.
How we communicate in the workplace is changing, and unified communication technology is leading the charge. Companies are increasingly adopting UC platforms to improve business processes, boost customer engagement, and meet changing market needs. Advanced video communication and VoIP are some of the most popular trends in UC right now, and of course, a fast internet connection.
Customer Relationship Management (CRM)
Various cloud-based applications and services are available, ranging from file storage and sharing to customer relationship management (CRM) software. Some providers also offer custom solutions for specific business needs. When choosing a provider, it is essential to consider the company's reputation, security measures, and pricing structure.
Flexibility and integration
When looking for a UC solution, it's essential to consider how the various tools will work together. A good UC platform should offer flexibility and be able to integrate with the applications you're already using. This way, you can avoid purchasing separate software for each communication need. Additionally, ensure that your chosen provider offers API access so your developers can easily customize the service to fit your company's specific needs.
A unified communications platform should offer a consistent user experience across devices, comprehensive security features, and robust integrations. When considering a UC provider, ask about these critical areas to ensure that the platform meets your organization's needs.
It is essential for easy collaboration between employees. This includes seeing online statuses, quickly scheduling meetings, and starting conversations with coworkers. This information is vital to knowing which content, tools, people, and discussions are available at any given moment. Additionally, it is necessary to choose a UC system that is flexible and able to scale to respond to the future needs of the organization, and we will help you do that.